ENVIRONMENTAL CONCRETE
Albion Architectural Concrete are pioneering new ways to reduce the carbon footprint of the construction industry using recycled aggregates, such as broken glass, old car tyres, etc and high-tech cement replacement products.
Please contact us for more details.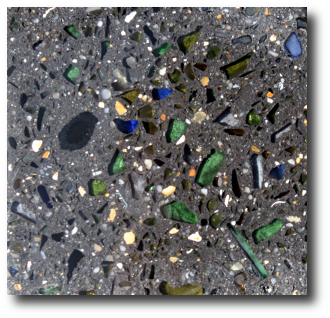 This tile was made using a high-tech cement replacement (which also has excellent waterproof/fireproof properties) and recycled glass as an aggregate and sand replacement.
Albion Architectural Concrete

T: 01273-465678

E: info@albionart.co.uk