CORNICE AND DECORATIVE BAND COURSES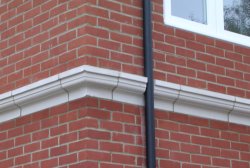 Following requests from several builders Albion Architectural Concrete developed a range of band courses and cornices designed to enhance the external appearance of existing buildings (or retro-fitted to new-build) without disturbing or cutting into existing brickwork. These units are made from extremely strong glass-reinforced concrete, enabling them to be made in lightweight hollow section - an important health & safety consideration when handling on site and installing.

These items are now available in a number of stock sizes but, as always, we can work closely with builders and architects to p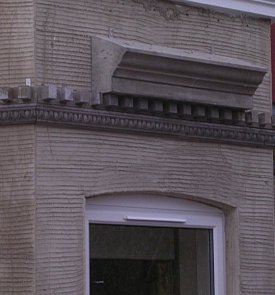 roduce bespoke units for any application. They can be further enhanced with dentil and egg & dart courses where required.

Of course we also still continue to manufacture the conventional 'build-in' units suited to new-build where brickwork is to be left exposed (see top right).

Download the datasheet here or contact us for more information.

Below: Completed project.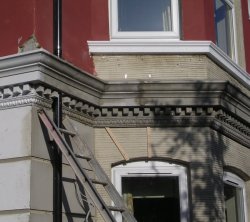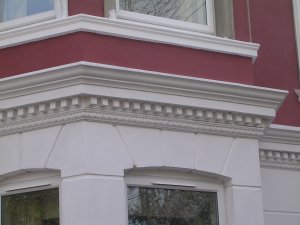 Albion Architectural Concrete

T: 01273-465678

E: info@albionart.co.uk